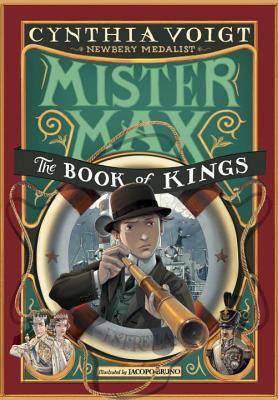 Summary
In Act III of Newbery Medalist Cynthia Voigt's Mister Max trilogy, the solutioneer sets off to rescue his missing parents! Ever since Max's parents were spirited away on a mysterious ship, he has longed to find them. He's solved case after case for other people in his business as "solutioneer." And he's puzzled out the coded messages sent by his father. He doesn't know exactly what's happened, but he knows his parents are in danger—and…
Review
The Book of Kings (#3 in the Mister Max Series) by Cynthia Voigt is the last book of the series, though it definitely leaves itself open for further adventures of Mister Max.
In this book, Max is finally able to get to his parents. Max, who usually seems to work alone, definitely needs all the help he has assembled. With his parents in such a remote and controlled environment, Max's options are limited.
Again, my only criticism is the age of Max and Pia. Otherwise, I highly recommend this book for any confident reader and probably not so much for the reluctant readers who might benefit from a simpler vocabulary.