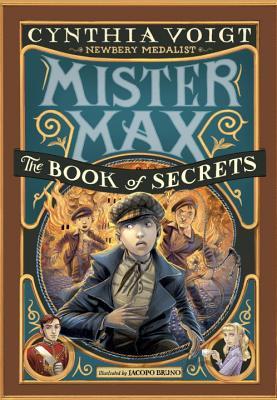 Summary
From Newbery Medalist Cynthia Voigt, Book II in the exciting adventures of Mister Max—12-year-old detective in disguise. In Mister Max: The Book of Lost Things, Max Starling proved that he is more than a detective, he's a Solutioneer. His reputation for problem-solving has been spreading—and now even the mayor wants his help. Someone is breaking windows and setting fires in the old city, but the shopkeepers won't say a word about the culprits. Why are…
Review
The Book of Secrets (Mister Max #2) by Cynthia Voigt was an entertaining read. The interweaving of the various plots is interesting. I'm surprised that I don't mind the verbose descriptions, as I seem to have gotten used to it.
Like so many others who have reviewed this book, I do agree that the protagonist should have been older. It's difficult to imagine that someone mistakes him for an adult, and particularly his assistant, who is younger than he is. I also agree with those who have said the books need to be read in order. The reader will get so much more out of them that way.
Otherwise, I enjoy the use of various disguises and particularly how Max uses his head to figure out the solutions to the problems that come his way.
Definitely, a series that I can recommend.