Limo for Two? is a story about twin brothers, Ron and Bob. Both brothers try for a chance to win a ride in a limo to their school dance.  Unfortunately, one brother did not win the ride in the limo. See what these two close brothers did to help them both get a limo ride to the dance.
Reading Level – 1.3, Reading Ease 99.4, 89-pages, Interest Level 5-8, Lexile – 290
(*Using Flesch-Kincaid Grade Level and Flesch Reading Ease assessments)
Available Resources:

(Quiz also available commercially through ReadNQuiz® at http://www.quizwik.com) 
To order:
Limo for Two?
Limo for Two? / Limo para dos? is a bilingual book, written in both English and Spanish.
*****
Paperback & audio editions published by LorRonCo.com
Some teachers have said . . .
This summer, my English Learner students read Limo for Two? After taking turns reading the short story about twin brothers, students worked in groups to answer the questions at the end. The questions led to some lively discussions and debates about honesty, family, middle school friendships, and relationships with teachers.
Jill Colet
EL Teacher
Some young readers said . . .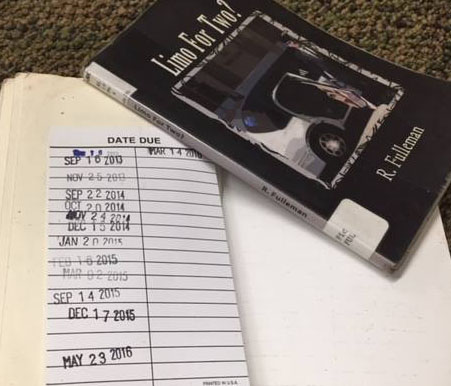 I liked the story because it talks about friendship and family…
… you wondered what you would do in the same situation.
I liked this book because it was pretty easy to read and it was good, the book had lots of things that junior high kids go through, and it also shows how they solved their problems.
By Paola T.